Here at BGD, we offer you a complete garage door installation service, supplied and fitted professionally at incredibly competitive rates (depending on size), from initial survey to the quality result. You may also be considering an electric motor for a new power-assisted installation or to automate an existing manual mechanism.
If so, we can help with the convenience of remote control at the touch of a button, with no need to get out of the car on dark or cold winter nights.
We also offer various different electric motors, some with patented system with industry-leading technology for reliable and quiet running, which is virtually maintenance free and has security latches that operate automatically to resist break-ins.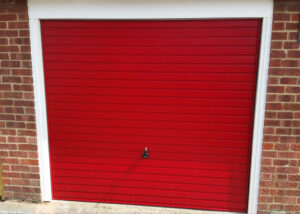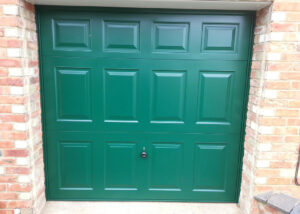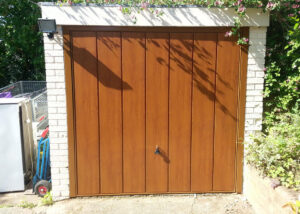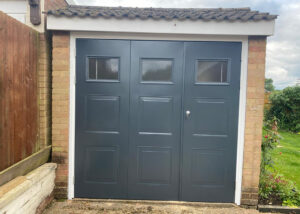 Quality Garage Doors Installations
Our professional fitting service offers retractable doors, which fit parallel to the ceiling, in addition to overhead canopy garage doors. As the name suggests, canopy garage doors slide two thirds into the garage and one third sticks out when open, giving you a canopy style. If you're wanting to automate a canopy garage door, a conversion arm will need to be installed. Also available are roller and sectional options, or side hinges for the classic look. The choice of materials includes glass-reinforced polyester (GRP), timber and steel.
You can rely on our installation team and top customer service; we are a family business offering twenty-five years of experience. When installation work is completed, you will receive a helpful explanation of how the door works and a full manufacturer's twelve-month guarantee for parts and labour, in the unlikely event of mechanical failure.
These are the different types of doors we install:
Overhead Canopy
Also known as 'Up and Over' garage doors, these are perhaps the most recognisable and popular garage doors in the country. It's an incredibly flexible type of garage door that boasts both high security and easy operation.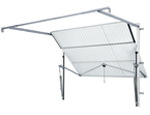 Retractable Doors
Retractable garage doors share many similarities with your typical 'up and over', but use a more robust mechanism to lift the door and tuck in neatly inside your garage. Retractable doors are most popular with those who want an automated garage door.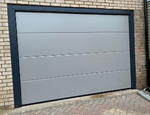 Sectional Doors
As the name suggests, sectional garage doors are made up of multiple sections rather than one single panel. Particularly notable for fantastic thermal insulation and style options, sectional doors are perfect for those who spend a lot of time in their garage and temperature is important.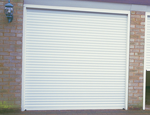 Roller Doors
Roller garage doors are perfect for those who value space. They're a versatile type of door, essentially operating as a curtain of sorts for your garage or store that roll around themselves when retracted. Usually made from steel or aluminium, they also come with a built in alarm for extra security. They can also be insulated or non insulated.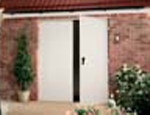 Side Hinged Doors
Side Hinged Doors are a very traditional type of door, often used for their simplistic, rustic feel. They open outwards, meaning you don't need to worry about the door taking up space inside the garage. A great choice for those who desire a more traditional aesthetic.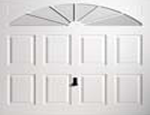 GRP Doors
GRP doors, or glass reinforced plastic doors, are a fairly recent addition to the market that are becoming increasingly popular due to their durability, variety, and security. They're also extremely easy to clean and maintain, and resistant to all kinds of weather conditions.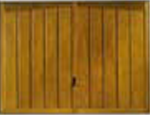 Timber Doors
Timber doors are another perfect choice for those who want a traditional, simplistic feel to their garage door. We used ethically sourced and durable timber for all of our doors, and our experts offer a quality fitting on every timber door they install.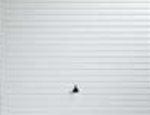 Steel Doors
Steel doors are popular with tradespeople who store tools or vehicles in the garage, or anybody who wants to ensure security above all else. Steel doors are incredibly strong and not easily broken into, while still being available in a variety of colours and styles.