Comprehensive Garage Door Solutions in Watford
When it comes to your garage door needs, you can trust Bullet Garage Doors to deliver exceptional service. With a longstanding presence in the Watford area, we have built a strong reputation for supplying high-quality garage doors and performing reliable garage door repairs. With over twenty-five years of industry experience, we are confident in our ability to meet and exceed your expectations. Our commitment to customer satisfaction is evident in our outstanding reputation in Watford, and we encourage you to read our customers' reviews to gain insight into their positive experiences. Additionally, we maintain a great Checkatrade profile, providing further reassurance and peace of mind. 
At Bullet Garage Doors, we understand that every customer has unique requirements. That's why we offer a wide range of garage doors, including canopy style and sectional doors, to ensure that we have the perfect option for your specific needs. Our knowledgeable staff members are fully trained to guide you through the selection process, providing expert advice and transparency regarding the cost of each garage door option. 
When you choose Bullet Garage Doors for your installation, you can be confident in the durability and reliability of our products. We stand behind the quality of our work by offering a 12-month guarantee on all our garage door installations. This guarantee serves as invaluable reassurance, providing you with the peace of mind that any unforeseen issues will be promptly addressed and resolved.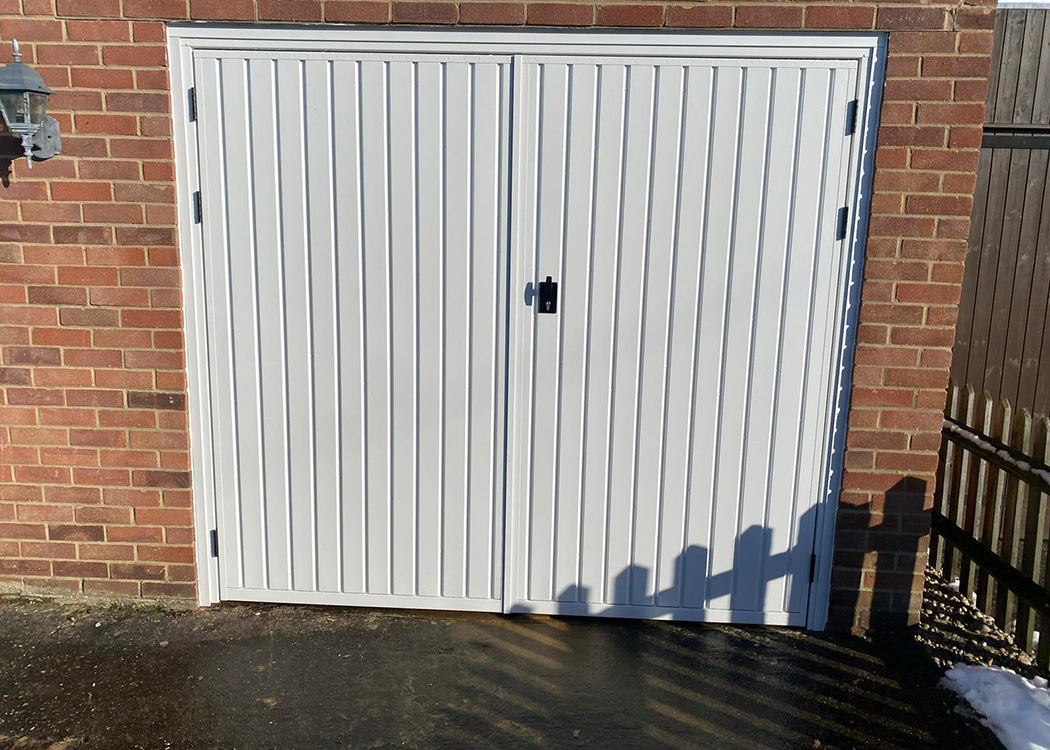 Watford Garage Door Repairs
In addition to installing new garage doors in Watford, we also provide garage door repairs. We take pride in our exceptional track record of garage door repairs and are eager to offer our services, regardless of whether we installed your door originally or not. Rest assured that our experienced team will promptly visit your property to assess the situation. For a small call-out fee, we will conduct a thorough inspection and provide you with a detailed assessment. Following the inspection, we will provide a free, no-obligation quote for the necessary repairs. 
We understand the importance of minimising disruptions to your daily life. Therefore, we are committed to executing repair work swiftly and efficiently, ensuring that any inconvenience is kept to a minimum. Should the repair require a replacement part, you can trust us to leave your property secure and safe while we source the required components. With Bullet Garage Doors, you can rely on our expertise and dedication to deliver top-notch garage door repair services. 
What Sets Us Apart?
We pride ourselves on providing excellent customer service that goes above and beyond expectations for our customers in Watford. From the moment you reach out to us until the completion of the project, we strive to ensure your satisfaction and exceed your needs. Our friendly and knowledgeable team is dedicated to assisting you every step of the way, answering your questions, and addressing any concerns you may have. We take the time to listen to your requirements and tailor our services to meet your specific needs.
Contact Us Today
If you're in the Watford area and are in need of a new garage door or garage door repairs, we'd be more than happy to help! Please give us a call today on 01582 932025. Alternatively, you can complete our online enquiry form where a member of our team will be in touch shortly.